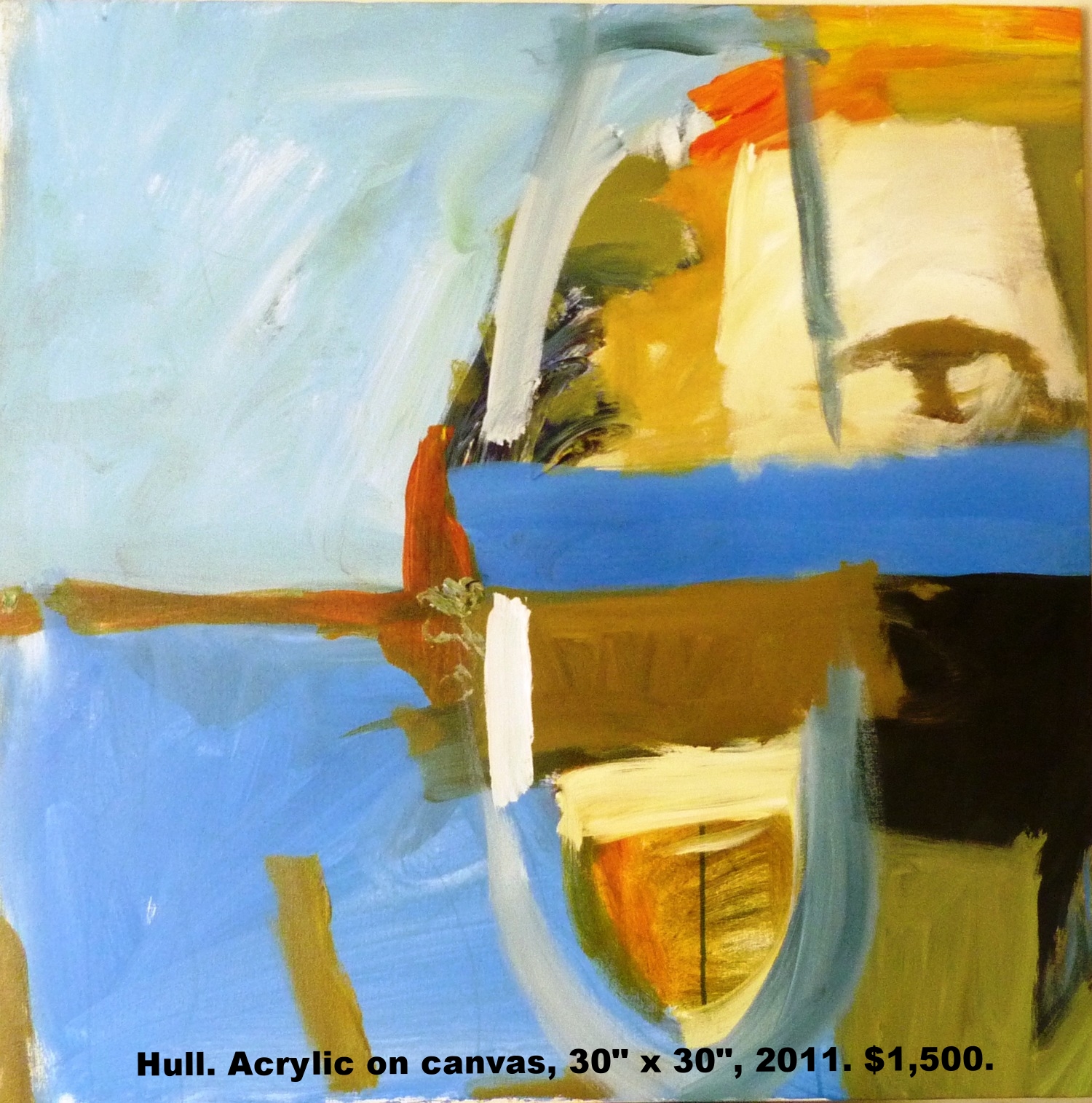 New Show: Black Mountain Ale House, March 16 - May 31
Black Mountain Ale House is a vibrant venue for the arts in western North Carolina, featuring regular exhibits of the visual arts as well as live music. As Fred and I curated this show, we wanted to reflect the Ale House's commitment to a range of artistic endeavors, as well as give viewers a sense of Fred's major interests.
As a result, the primary focus here is the musician, a subject that combines two of Fred's greatest loves. Beginning his studies at Brevard College as a music and art major, Fred is also entranced by the human figure—how it moves and is put together, how our inner lives are reflected in our outer movements, how our bodies subconsciously reveal what's going on inside. The musician, who helps us experience the emotional content of the music, embodies this outward expression of our inward selves.
Though we wanted to keep the show focused, we also wanted to showcase Fred's eclectic range of interests. There's a mountain
landscape, a few scenes from the beach, a painting of Hercules at the crossroads of vice and virtue, represented as a man caught between two women. (See if you can guess which one is "vice" and which is "virtue.")
And of course we included works with a theological bent: "The Calling of St. Matthew" and "Pieta," the two largest paintings in the show, along with "The Sacrifice on Abraham and Isaac." "St. Matthew," appropriately, depicts a bar scene—in this case, The Globe in Athens, where Fred spent many evenings when he studied and worked in at the University of Georgia. Like St. Matthew, called by Jesus out of an ordinary life, the central figure looks out from the canvas at something that beckons him out of everyday existence.
We hope Fred's work will do the same for you.